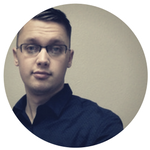 Isaac Holmgren
I've been a marketer, musician, and writer. I make it easy to find out what I'm doing now. You can also check out some of the things I've done, some things I don't do, or even peruse my list of lists (I'm a big fan of bullet points).
I'm interested in marketing, writing, minimalism, essentialism, tiny living, photography, cinematography, YouTube, music production, reading, and some other stuff.
Popular content
Let's be honest: "popular" is relative. Still, these pages get read more often than most.
Cataplexy is a rare disease that affects 0.02% of the population, and is normally associated with narcolepsy (don't worry, it's not contagious). I'm lucky enough to be a part of this group. If you or someone you love has cataplexy, I've written about my experience and other cataplexy resources.
Car shopping can be intimidating. If you're like me, you want to make sure the car you buy will be reliable and cost-effective… but how do you know? Read my guide to buying a used car online.
Getting a website online doesn't need to be complicated. Use my WP Starter Pack to launch your WordPress website in under an hour.
---
Connect
Twitter | Snapchat | Instagram | Soundcloud | Hype Machine | Medium
---