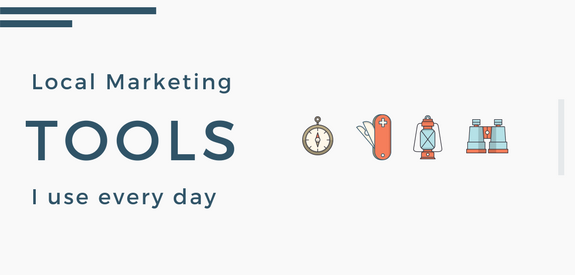 Welcome to the Local Marketing Tools section, a curated list of tools for local service-based businesses. These are the tools that I use regularly to help small businesses with local marketing. Some I've brought over from my past experience in website design and online marketing, while others I only discovered while trying to solve problems for a local business.
The tools on this list are sorted by the category of problem they address.
Disclosure: some of the links below are affiliate links, meaning, at no additional cost to you, I will earn a commission if you click through and make a purchase. This in no way influences my decision to include tools on this page, or my opinions of them. I use each of these tools in my day job as a marketer, and I make sure I would recommend them before I add them to this page or consider becoming an affiliate.
Managing Your Website
This set of local marketing tools will help you build, launch and grow a website that brings you work.
Connecting With Your Customers
Every business is built on relationships. These tools will help you build and maintain those relationships as you grow.
Organizing Your Business
Disorganization is the mortal enemy of the small business owner. Stay in command with these local marketing tools.
Designing Your Marketing
Keep your company looking good with these graphic design and marketing tools.
Competitor Research
Who doesn't like inside information? The James Bonds and Jason Bournes of local marketing tools.
---
Do you know of some local marketing tools that should make this list? Let me know!