Welcome to the Local Marketing Tools section, a curated list of tools for local service-based businesses. These are the tools that I use regularly in my job at a plumbing company. Some I've brought over from my past experience in website design and online marketing, while others I only discovered while trying to find a solution for daily problems as a local business.
The tools on this list are sorted by the category of problem they address. The categories correspond closely to those in the Local Marketing Strategies section, so if you're wondering how these tools could help in your business, head over there.
Connecting With Your Customers

An email marketing app that allows me to customize and personalize our marketing. With Drip, I can send a custom email to customers who replaced their water heater 6 months ago, wrote a review, but didn't like our Facebook page, and it's all automatic. It's difficult to explain how powerful this tool is. It can also be pretty complicated; if you're looking to send a simple newsletter, I love TinyLetter (2018 update: TinyLetter is going to be absorbed into MailChimp eventually, so I'm looking for a suitable replacement).
If you're in charge of social media for your company (and you probably should be), you know it can be hard to post consistently, day after day. Buffer helps to solve that problem; you line up a queue (or buffer) of pre-written posts, and Buffer will post them for you at the appropriate times.

G Suite (formerly Google Apps)
We set up G Suite to have company email addresses, but it provides so much more than that. I do most of my heavier content writing in Google Docs, and Google Sheets works well for most spreadsheets. I even use Drive to give our membership customers access to coupons.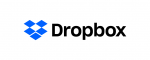 Storing your corporate files on one computer is a bad idea. It's inconvenient for those moments when you're out of the office. But it's downright dangerous if the computer quits working: all of your customer information, invoices, and other crucial data are suddenly AWOL. Dropbox solves this problem by securely backing up all of your files to the cloud, and makes it easy to access your files from a remote location or even on your phone if you need.
One of the most common and frustrating problems I've seen for small businesses is losing access to their online services – whether it be a website, email, domains, the list goes on. LastPass helps to prevent this problem by storing all of your passwords securely in one place. You can access it on your computer or your phone, and you won't lose your credentials to hackers or a fried hard drive. Just make sure you don't lose your master password. Tattoo that thing on your left buttock or something.

When you're running with a small team, there's not just one person sitting by a phone waiting for it to ring. We've found it's most convenient to ring to multiple cell phones, so that there's a backup plan if someone can't get the call. Talkroute solved this problem perfectly. We've set up "business hours" to select when to ring and when to go straight to voicemail, and a custom ring order to send calls to multiple team members.
We're a service plumbing company, which means multiple service techs and dozens of calls daily. Housecall Pro keeps us all connected and on the same page. Along with scheduling, invoicing and estimating, Housecall Pro helps us with remarketing and customer service.
Agency marketers and professional graphic designers can use their Adobe products; I've found Canva to be more than adequate for most of my needs. This online graphic design app is easy to learn and provides a big library of free and low-priced templates.
I'm a snob when it comes to printed material – I want all of our business cards, flyers and folders to feel ritzy. While other online print shops left something to be desired, MOO exceeds my expectations.
This is probably the flashiest tool I use. SpyFu is one of those online tools that you would see in a sci-fi movie; it lets you spy on your competitor's web traffic, see how much they're spending on Google AdWords, find out what keywords they're ranking for… it's super cool, and super useful. And, unlike their competitors, SpyFu doesn't place limits on how often you use their free tools.